Project Management
Our project management skills are based on professional expertise, in-depth experience and the client focused quality of our people.
We offer a wide range of services for all aspects of the development, construction, refurbishment and occupancy of buildings. Working closely with our clients, on an individual basis or as part of a steering committee, we develop solutions for each individual project. On behalf of our clients we secure and manage the most appropriate resources; supported by leading edge project design, planning and management techniques to deliver all project objectives.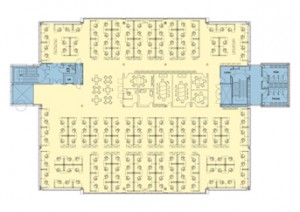 Services include:
Condition Surveys
Feasibility Studies
Procurement & Selection
Project Planning
Risk Analysis
Tendering & tender analysis
Contract Selection
Project monitoring
We take a hands-on approach. From the initial scoping phase of a project right through to completion and sign off, you will benefit from a dependable team led by a consistent Project Manager, who will ensure continuity and reliability throughout the project life cycle.
We believe effective communication is vital. Our experienced team will ensure that you know what you need to know when you need to know it. Our goal is to exceed your expectations and we seek to build a sustainable long term working relationship with you.